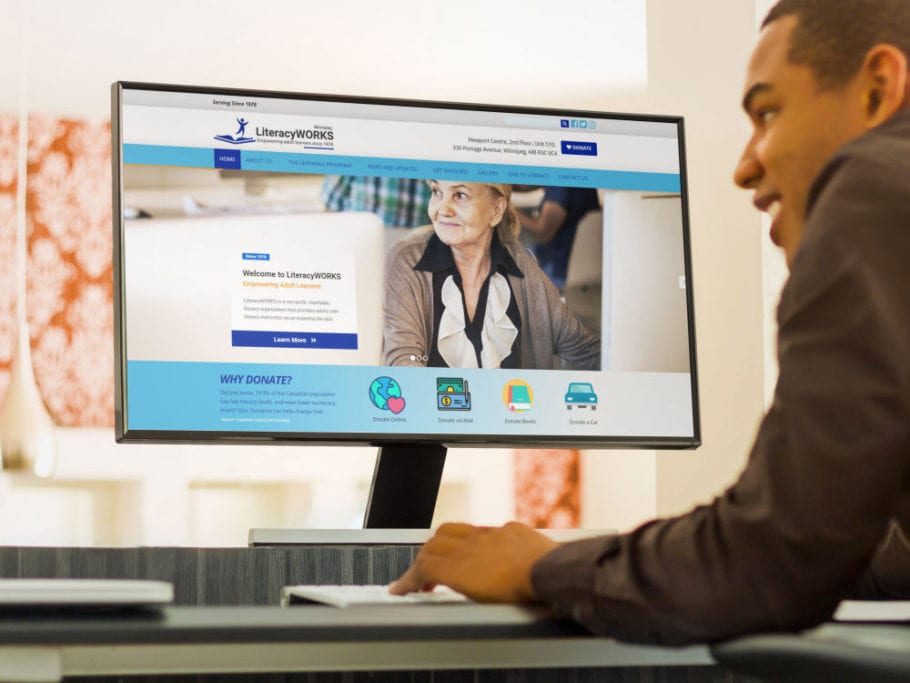 Winnipeg, Manitoba / June 30, 2019
LiteracyWORKS is a non-profit, charitable, literacy organization that provides adults with literacy instruction as an essential life skill. We do that through classroom sessions and one-to-one tutoring. We are the oldest literacy program in the province, in operation since 1978.
We are pleased to announce the launch of our new website. Our new website enhances our brand identity as an adult literacy organization. We hope that our website visitors can easily find the latest information about our organization, programs. Using this website we also plan to continually inform our community about the literacy; in our community and how we are contributing to enhancing basic skills – one step at a time.
We would also like to thank all our funders, friends and supporters, especially  Province of Manitoba, Assiniboine Credit Union, City of Winnipeg, Wawanesa Assurance and The Winnipeg Foundation, whose continuous funds and donations help us to continually offer our services since past 4 decades as well as provide books and education tools to our adult learners.
If you would like to know how any amount of your donation can help enhance the adult literacy in our community, then feel free to reach out to us.
We would also like to thank Sumegha Gupta and NSD Tech's team who collaborated with us in canvassing our visual into this beautiful website.