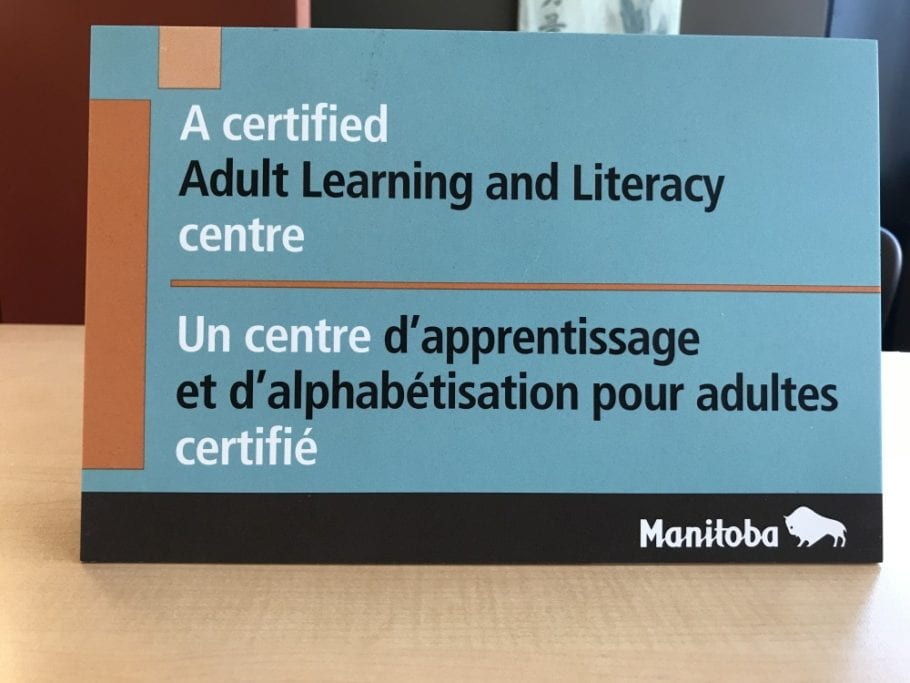 Agnes's Story – Not only the poor die but the rich die also, whether you can read or not.
(As dictated to her tutor as the basis for a Language Experience lesson)
I was born in Bathurst, NB, twelfth born of sixteen children. We moved to Ontario when I was three. I went to the school when I was five. I enjoyed kindergarten, passed to Grade 1 and was passed on the Grade 2, spent two years there and two years in each grade up go Grade 6, as I had to stay in school till I was 16. Nobody took the time to figure out that there was a problem right in Grade 1.
The teachers tried, or thought they were helping by bringing me to the front of the class to read a Grade 1 book (the same book) when I was in Grade 3 on to 6. All they were doing was keeping me quiet and making me angry inside.
In those days, I was considered slow or backwards, but when they gave us an oral I.Q. test, I was at the top.
Kids are very cruel because they learn from their parents. If you don't dress the same or look the same as they do or if you don't smell right, they tease you and call you names. Some were rich and some were poor, and I was one of the poor ones-that is, in some ways. I was richer in family love.
Not only the poor die but the rich die also, whether you can read or not. Until I was 15 I thought that people who were rich and could read never died, but when a rich man who I knew died, it took me by surprise.
I get very frustrated when I see educated people do nothing with their education. It makes me very angry when I have to struggle so hard at learning to read.
Avril Chartrand winning the Superior Propane Learner Award at the Peter Gzowski Literacy Golf Tournament in Manitoba.